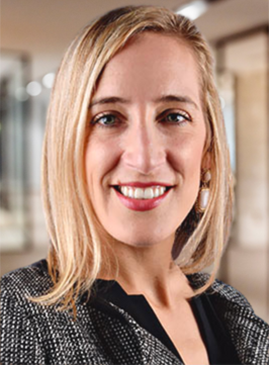 Colette Sharbaugh
Vice President, Marketing & Communications
Colette leads CPA.com's corporate communications, public relations and social media functions. In this role, she designs and executes communications strategies to elevate awareness of key organizational initiatives and goals and build the reputation of CPA.com and its leadership.
Colette has nearly two decades of experience developing strategic communications and public relations campaigns for global brands across the finance, technology and consumer goods industries. She came to CPA.com from the American Institute of CPAs (AICPA), where she was responsible for developing integrated communication programs to promote key organization initiatives to members, profession influencers and the media.
Colette holds a bachelor's degree in Journalism from the University of Maryland as well as several professional certifications in digital marketing and social media. She resides outside of Washington, D.C., with her husband and two children.